Exercise with FIT Plus, and in case of health problems…
use healthcare from PZU Health (PZU Zdrowie).
Meet the FIT Plus card, which we have created together with PZU Health (PZU Zdrowie). It allows you to keep fit in Calypso Fitness clubs, and at the same time, in case of health problems, use private medical care in PZU Health (PZU Zdrowie). In addition, we provide you with a package of PZU Pomoc concierge services.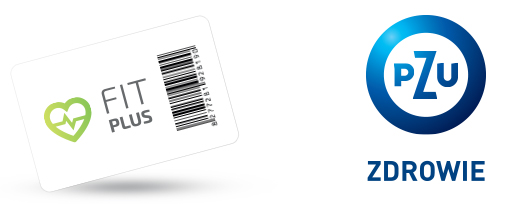 Sports subscription
Unlimited access to fitness classes and gym. Free trainers care, over 200 kinds of fitness classes, full training diagnostics.

Health
A medical service package in PZU Health (PZU Zdrowie)

Concierge
We will organize, among others your journey, repairs at home, we will book a ticket for a concert, match, theater and other entertainment.
A medical service package in PZU Health (PZU Zdrowie).
PZU Group has been present in the health market for over 15 years. Within PZU Group, operates the PZU Health (PZU Zdrowie SA) company, which is responsible for carrying out medical services, among others for clients with insurance and packages.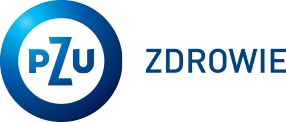 We provide unlimited access to specialists: GP, surgeon, cardiologist, orthopaedist, rheumatologist and gynaecologist,
We cooperate with over 1800 medical facilities in over 500 cities in Poland,
We make doctor's appointments within a maximum of 5 days,
We offer diagnostic tests, including X-ray and ultrasonography,
We have a 24/7 medical hotline,
We provide medical care to over a million customers
We make a doctor's appointment via
A package of additional services PZU Help (PZU Pomoc)
Thanks to FIT Plus card, you can also use the services of the PZU Help (PZU Pomoc) concierge. See how much we can do for you.
we will organize your business trip,
we will inform you what to do when you lose your documents,
we will reserve tickets to the cinema, theatre, for cultural and sport events for you,
we will call a professional, e.g. a plumber, an electrician or a locksmith.
Sports package in Calypso Fitness
The gym or dancing? Yoga or sauna? Now you don't have to choose. Thanks to FIT Plus card you can use all the services available in the club. Thanks to the wide variety of activities offered by Calypso Fitness, you can choose a workout that will not only be satisfying, but also effective and safe. Calypso Fitness guarantees the support of an experienced trainer throughout the entire membership period with the creation of an individual training plan. Take advantage of the free full training diagnosis based on the body composition analysis on the Tanita device, thanks to which you will learn, among others, your metabolic age, the level of muscle and fat tissue, as well as the body's water content.
Calypso Fitness – over 50 clubs in 23 cities in Poland.
Calypso Fitness S.A. jest beneficjentem Subwencji Finansowej udzielonej przez Polski Fundusz Rozwoju S.A. w ramach Tarczy finansowej 2.0 Polskiego Funduszu Rozwoju dla Mikro, Małych i Średnich Firm.