Christmas is often associated with a richly laid table and tasting many dishes that are not necessarily considered dietary. Of course, no one in your right mind will lose weight on Christmas Eve, but the Christmas atmosphere does not have to end with unlimited greed.
Contrary to appearances, there are simple ways to eat tasty, healthy and diet on these special days. In the article, we suggest what should be done to make Christmas above all a pleasant time spent in a family circle, and not to end with stress and great indigestion.
Holidays and diet - can this be reconciled?
Christmas is certainly not the time to bother counting calories and preparing weighed meals in boxes. Weight gain does not have to be a consequence of celebration, and actions that should be taken to minimize the risk of destroying the developed effects of weight loss do not have to be reduced to denying yourself all pleasure. Both strict diet and total debauchery will be a bad solution, so it's worth finding the golden mean.
1. "Slim down" the Christmas menu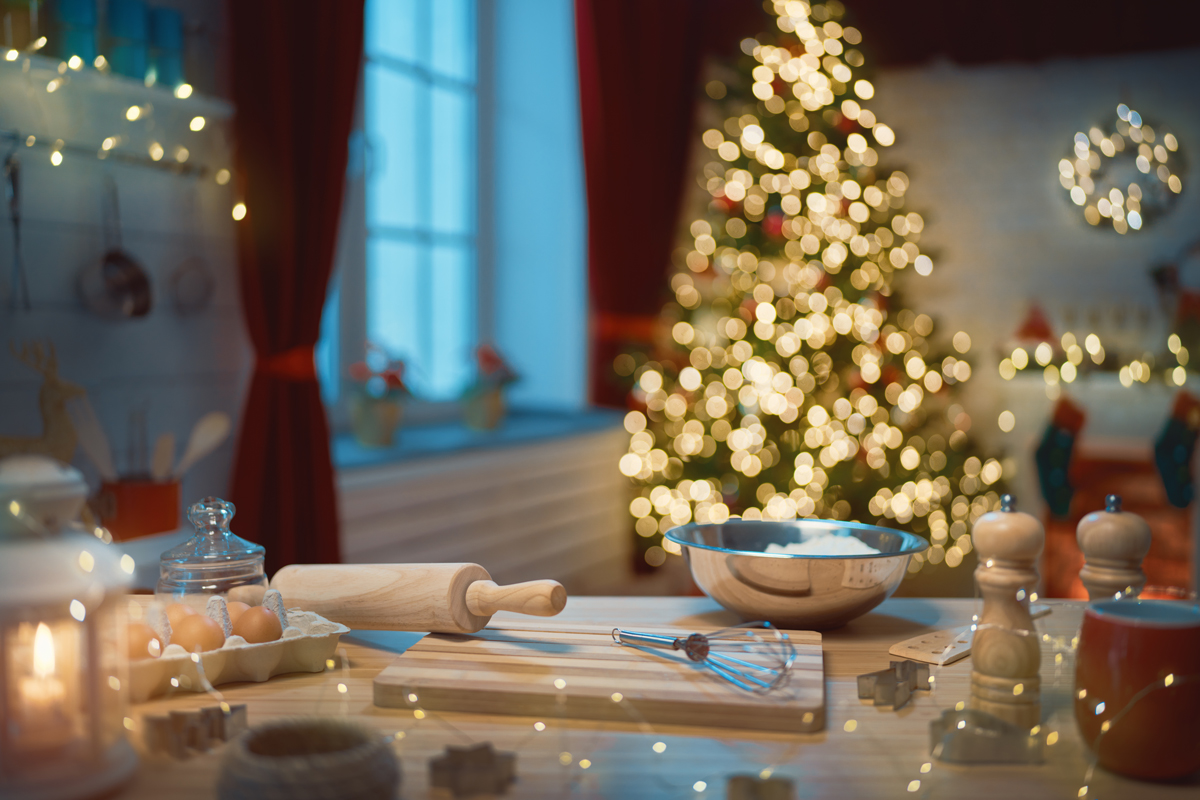 It is worth making sure that the meals served do not consist mainly of sugar, white flour and fat derived from margarine, and introduce simple and healthier substitutes instead. The Christmas menu can be simply slimmed down using small "tricks". For example, instead of cream use natural yogurt, which has fewer calories, and in baking you can replace a portion of white whole grain flour, which is richer in nutrients and more filling. In sweet desserts, try to reduce the amount of table sugar used, or replace it with a healthier substitute such as xylitol, erythritol or stevia. The method of heat treatment of dishes is also important. Instead of breading and deep-frying, use braising or baking. In addition, we often forget to drink water when sitting at the table. It is worth giving up sweet drinks or juices, and put on water with the addition of lemon and mint, which will further improve digestion. A good idea is also herbal tea, e.g. fennel or mint. Thanks to these simple changes, the dishes will still be tasty and their caloric content will be much lower.
2. Get involved in the preparation of Christmas Eve dishes
In a situation where you are the host of a holiday meeting and decide what will appear on the table, you can easily ensure that the dishes served are not a caloric bomb. At the moment when you are a helper in the preparation of dishes, it is worth suggesting some small changes that can be easily made when cooking together. However, if you are a guest at the table, you can simply help the hostess and bring some dishes prepared by yourself. In this way you will provide yourself with an alternative to choosing a less calorie option. In addition, you can interest your family in healthier culinary suggestions.
3. The art of making choices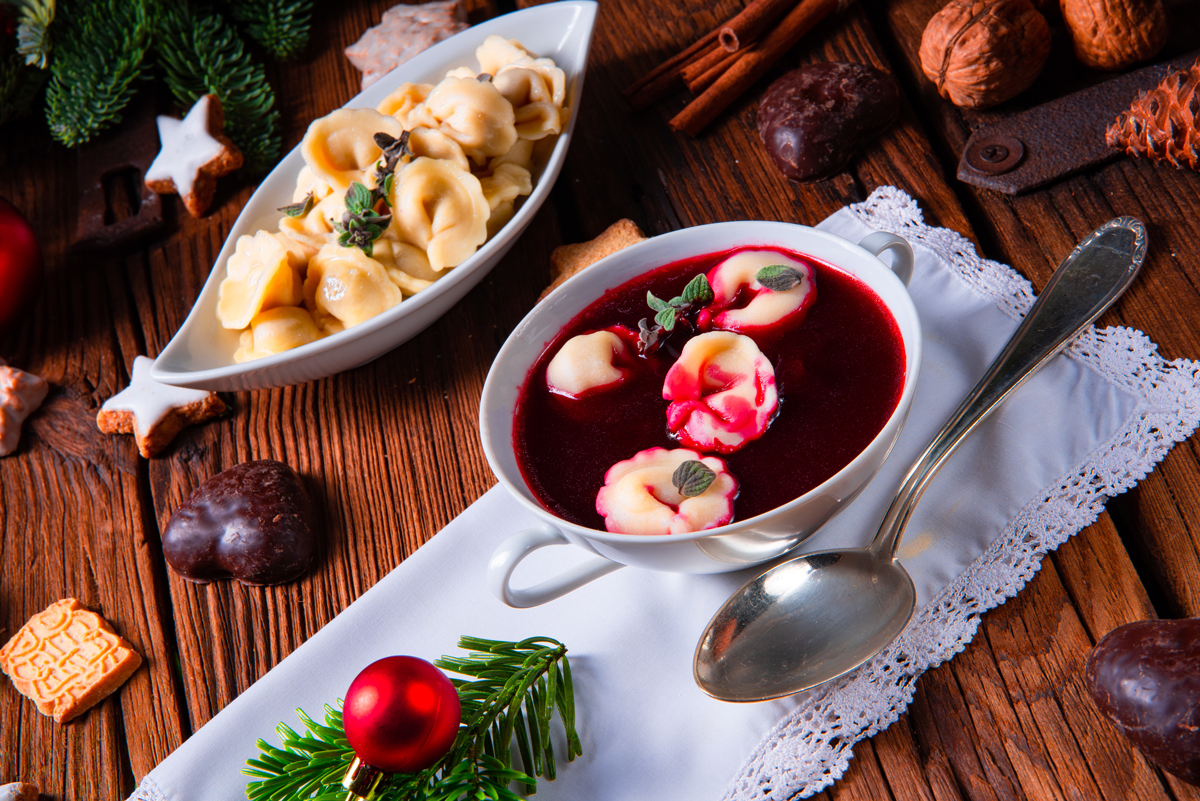 At a richly set table, where all the treats tempt us, one would like to try each of them. However, in order not to exceed the energy balance in too much, it is good to create your own ranking of dishes. You do not have to deny yourself everything, but there are dishes that you can eat more, as well as high-calorie, which is better to put on smaller portions. Start with the foods that are most valuable, high in fiber, and provide less energy. Choosing this type of product will allow you to eat faster, which will reduce the likelihood of absorbing too many delicacies, high calorie. Typical examples are baked fish, fish in jelly, fresh vegetables, salads without mayonnaise, borscht with dumplings and herring. The mentioned meals provide protein and fiber, which will contribute to a quick feeling of satiety. Then you can try dishes and desserts that provide more energy. Here the most important issue will be moderation, because a piece of cheesecake will not hurt, while 5 portions will not remain indifferent to the figure. Sweets, breaded dishes, very farinaceous, it is worth tasting in symbolic quantities. Remember that it is important not only how much we eat but also what, in what order and at what pace.
There is never a shortage of food during Christmas meetings, so listen to the signals sent by your body. You will not have fun when you feel discomfort associated with overeating. For concerned grandmothers and other close people, there will always be a place in your stomach for an extra portion of dumplings or cheesecake, then it's good to thank politely for the extra. Remember to take breaks between meals and avoid hurrying when consuming. By making a selection of foods consumed and limiting the pace of food, we can significantly reduce the risk of negative effects of festive feast.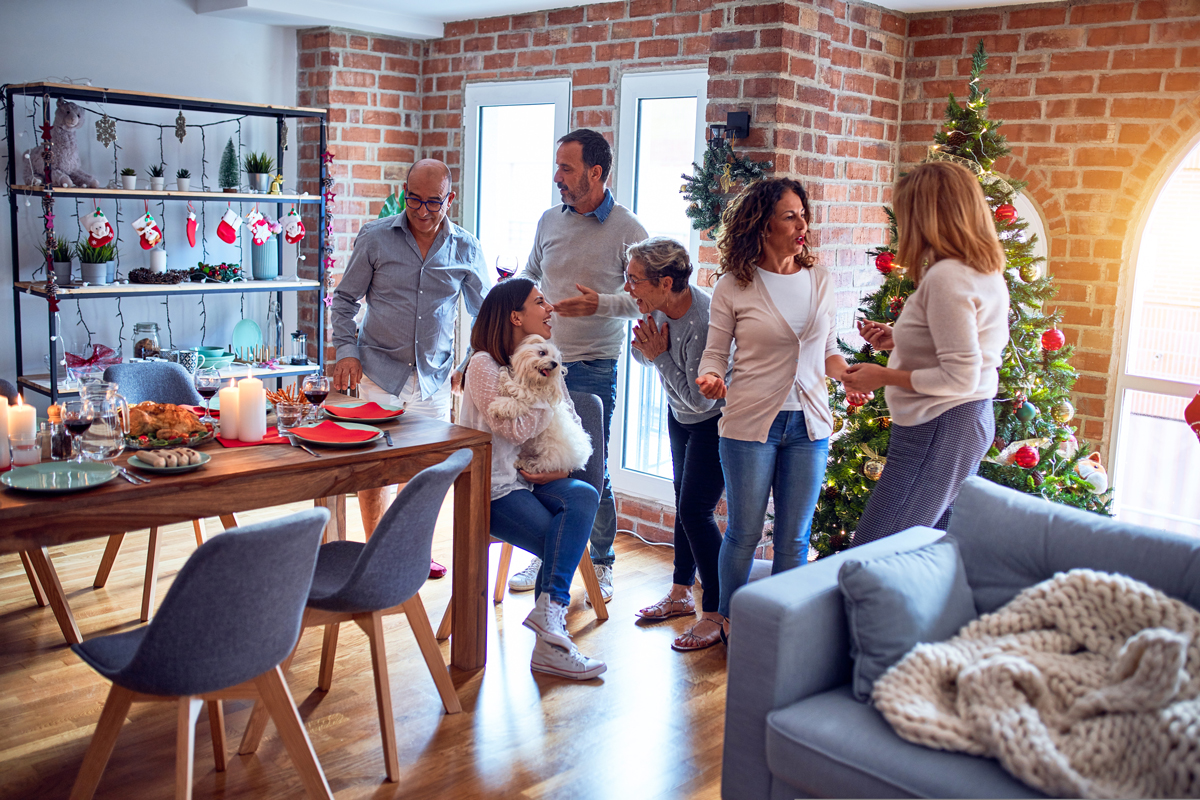 Although holidays are mainly associated with rest and relaxation, it is worth taking care of introducing light activity. It does not have to be training in the gym, while a walk with the family is a very good idea for spending time actively. For people who train every day, a short interval at home or a tabata session will be great. In addition, sitting at home, it is worth getting away from food and get interested in other interesting games, such as board games and puns.
Holidays are not the time to stick to a restrictive diet, but it's also not an excuse to binge to the limit. Let's keep moderation and reason, because it's not the food that makes Christmas such a special time of the year.